Udo-Jingu Shrine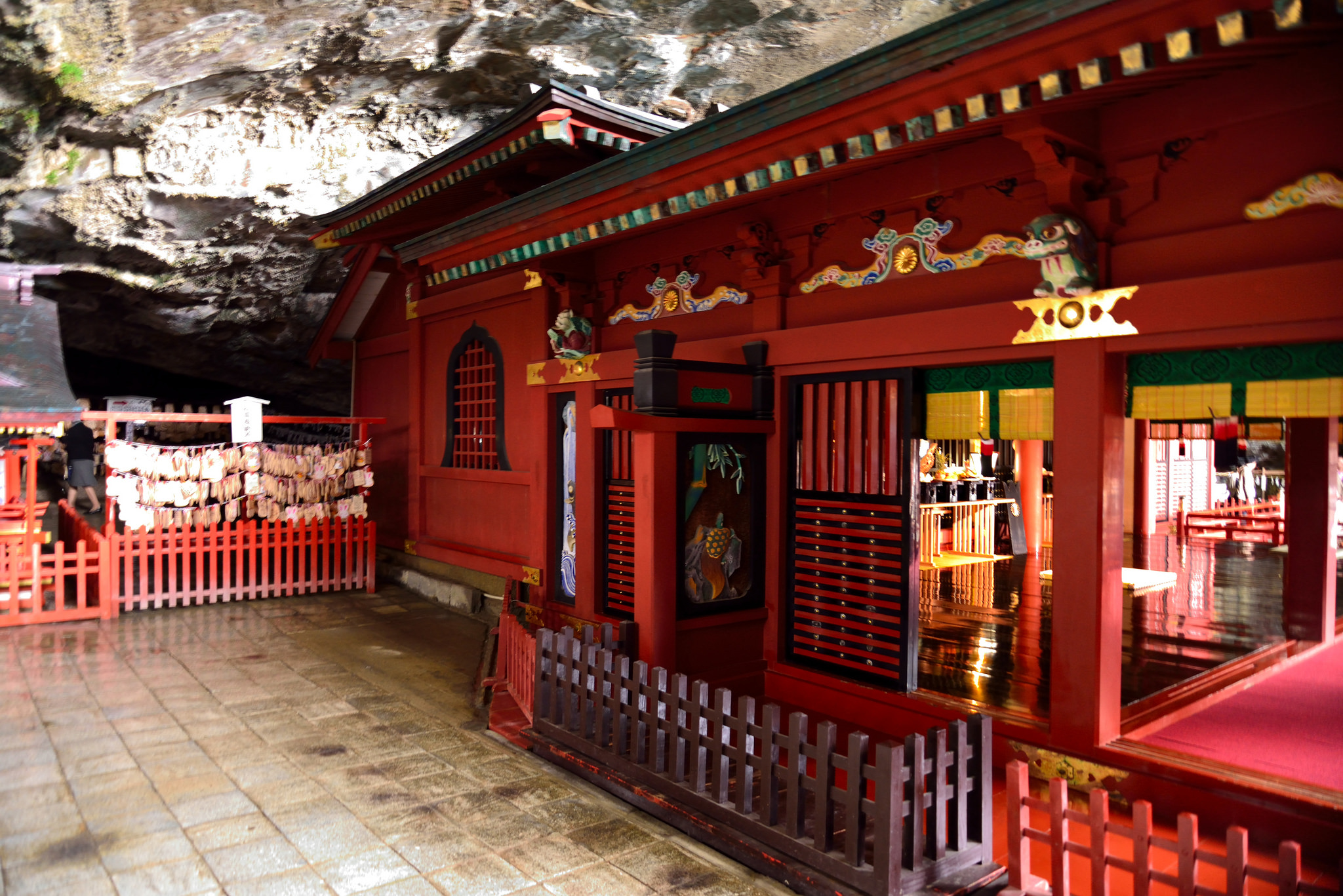 Surrounded by cliffs, Udo-Jingu is known as the shrine of matchmaking.  It is set inside a natural cave in the cliff face, overlooking the Hyuganada of Nichinan Coast.  It is famous as a sacred place for harmonious marriage and safe childbirth.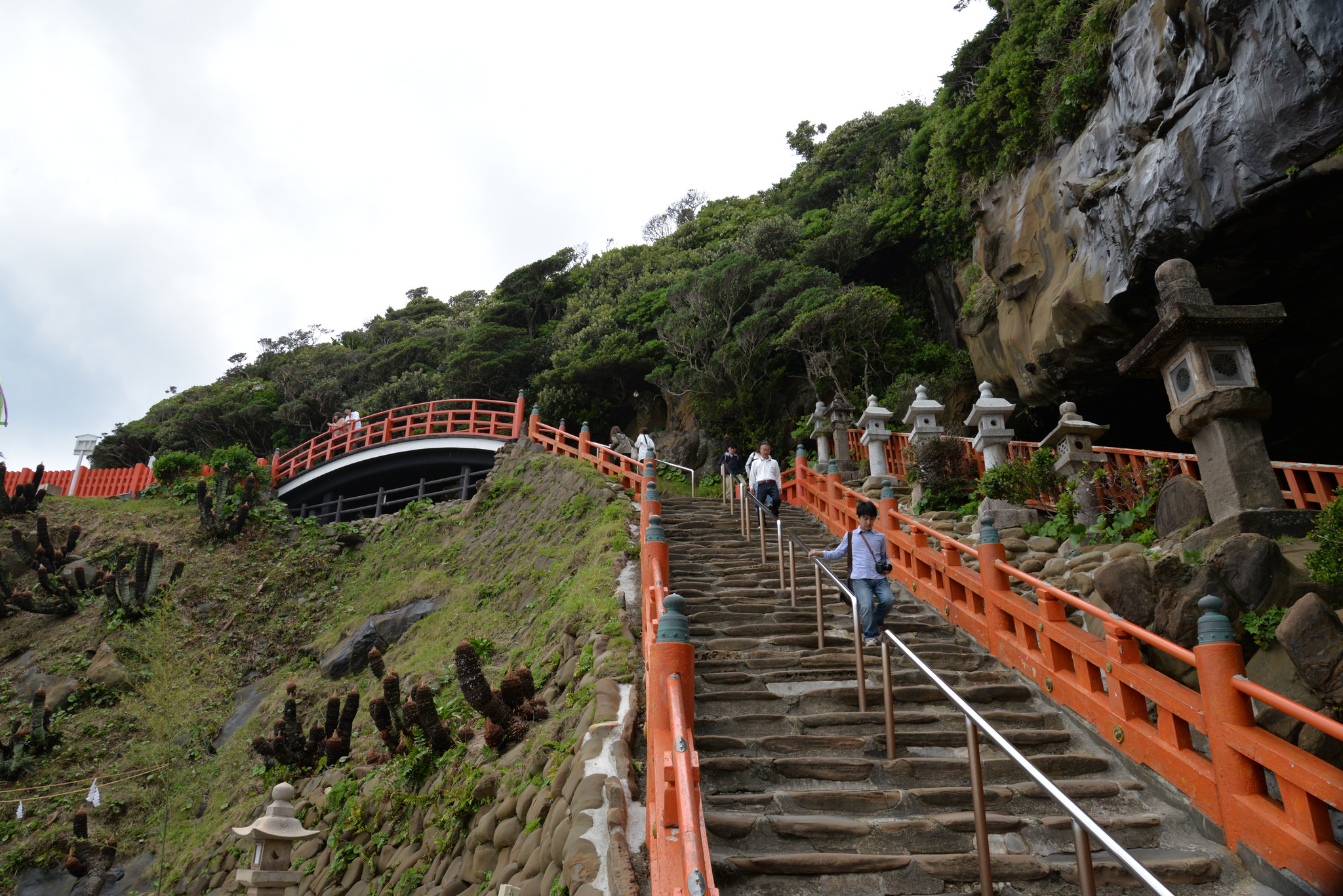 From the mid-Edo period to the mid-Meiji period, many people from far away visited the shrine on horseback, particularly during the beautiful spring season in Miyazaki.  "Shan shan uma douchu uta" is a song about couples visiting the shrine.
"Shan shan" is the sound of the bells around the horse's neck.  The song's lyrics include "on the shaking saddle, hairstyle becomes untidy" which demonstrates how rough and bumpy the path to Udo-Jingu was.
SHOP INFORMATION
Address : 3232 Miyaura, Nichinan-shi, Miyazaki
URL : Official Site
Open hour : April-September 6:00-19:00
October- March 7:00-18:00