Satiate Your 80s-J-Music-Loving-Heart at J-Juke 80's in Nakano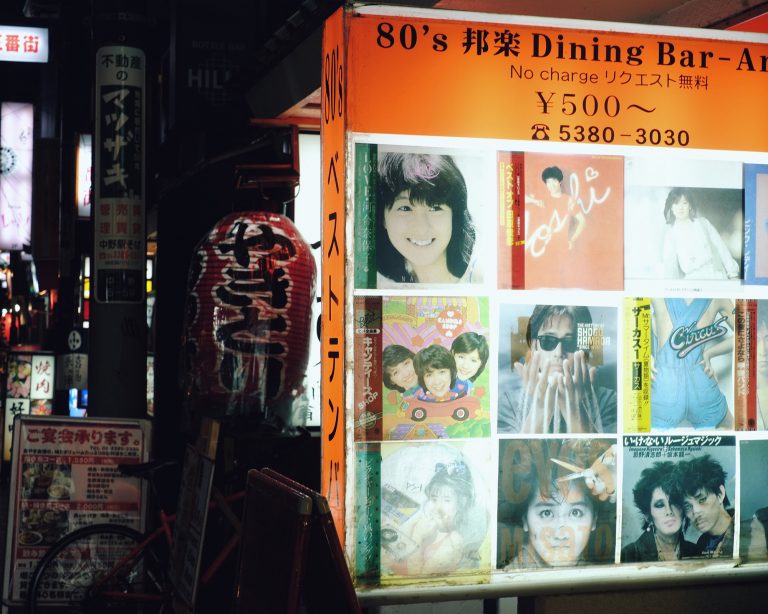 Satiate Your 80s-J-Music-Loving-Heart at J-Juke 80's in Nakano
J-Jukes 80's (Map)
A jukebox now seems to be a vestige of a long-lost era, but it's the tiny corners of Tokyo that allow you to get in touch with these now-distant yet still-joy-inducing forms of entertainment.
Tucked away in Nakano's narrow alleys tightly packed with izakayas (pubs) is J-Jukes 80s, a bar that allows customers to request as many Japanese songs from the late 70s~80s (YMO, Harry Hosono, Noriki, anyone?) as they wish, all for just one drink order. The whole store is what you'd imagine a teen's room from 80s Japan to look like, what with records decorating the walls and pictures of 80s idols plastered all over the bathroom door. Though this place does not house a jukebox, it's got a similar idea, aside from the fact that there's a pencil involved in the process.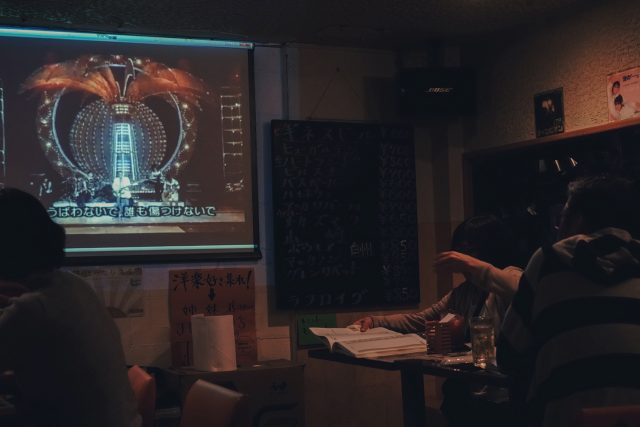 Basically you're given two different books: one with a list of songs that come with a music video or a live performance, and another with a list of songs that are available in audio only (in which case the audio is paired with retro 80s commercials visuals, which is a delightful compromise if anything). Once you come across that one (or several) 80s song(s) that steal(s) your heart every time, scribble it onto a piece of paper that's readily available to you on the table. They'll play your first request right away, whereas from the second request on, you'll have to wait until all other tables have their requests fulfilled. However, since the entire bar seats a maximum of 24 seats, you won't be waiting for too long, and you're highly likely to chance upon a new favorite along the way.
Keep 80s Japanese music alive in your bedroom, or come celebrate the splendid era with a bunch of 80s J-pop-loving-strangers, here at J-Juke 80s.
J-Juke 80s (Map)
Hours: 18:00-3:00 (Happy hour: 18:00-20:00)
Holiday: Open year round
Credit Card: Not available
Access: 4 min. walk from Nakano station (JR Chuo Line, Tokyo Metro Tozai Line)
Official website: http://www.jjuke80s.com
Twitter: https://twitter.com/jjuke80s