A Snack Bar-Styled Curry Shop Might Just be What Hits Home When in a Foreign Country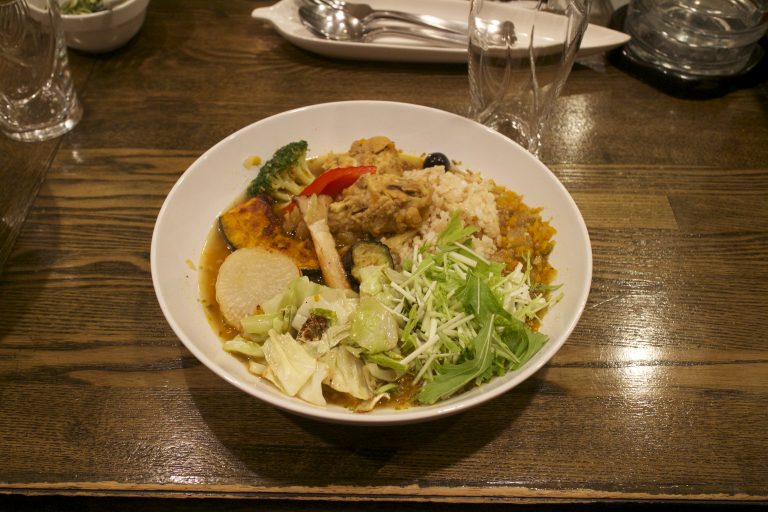 A Snack Bar-Styled Curry Shop Might Just be What Hits Home When in a Foreign Country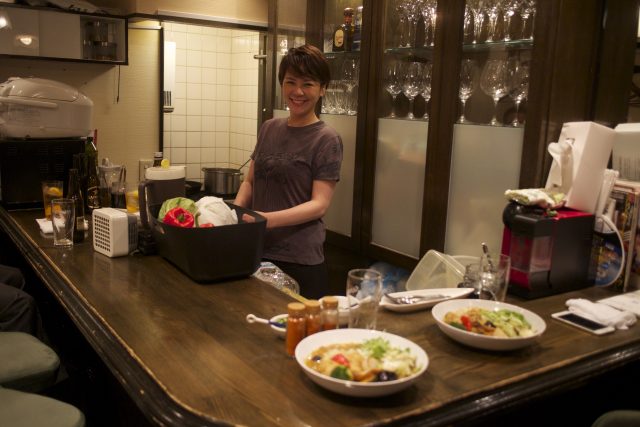 Harukanaru Curry (Map)
When in Tokyo, splendid service is nearly always a given. But it's because the presentation is so perfect that you start craving something that feels more familiar, but you also don't want to give up that "only in Japan twist". This is when you head out to Harukanaru Curry, a local curry shop tucked away in high brand shopping central, Ginza.
Harukanaru Curry secretly resides on a narrow alleyway in Ginza 6-chome, that seems a lot more quiet compared to the bustling main street of Ginza. Tucked away on the 2nd floor alongside snack bars (a slightly toned-down version of a pub, run by a lady who customers call "mama" that keeps customers company), this curry house is designed to look a lot like one with 7 seats lined up by the bar; except it's not (it's only styled like one), hence visiting customers range from students all the way to retirees. The owner, Haruka Hori, is a bubbly lady, casually grabbing a beer while shifting between roasting vegetables and having a conversation with whoever is seated, that being here almost feels like home.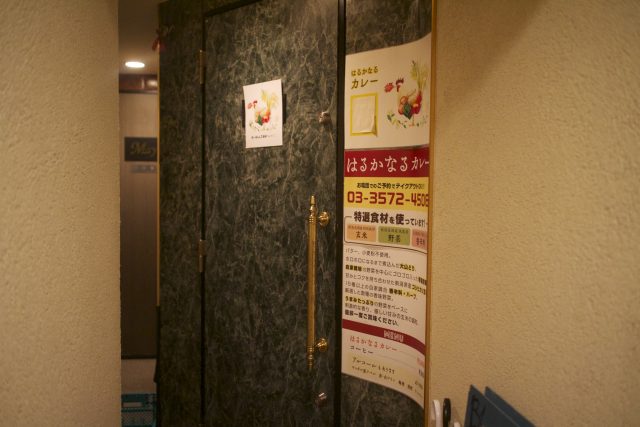 Haruka mentions how she chose curry to be the only dish she provides because she wanted to share the savory rice and vegetables of her birthplace Niigata, and this was the best option to make use of the two. The menu offers one dish, which is the seasonal curry with Haruka using 7-9 vegetables for every seasonal curry she puts together, so get ready to devour the beautiful Niigata-born vegetables sent with love from Haruka's parents. Haruka uses no flour or butter; she keeps it healthy so you don't have to feel too guilty for the extra calories you pile on from your drinks tonight.
Having a slight Golden-Gai bar feel, this compact store of hers provides a unique sense of comfort with Haruka being so inviting and friendly, a characteristic that Japanese people may sometimes struggle at displaying. If you're missing an air of familiarity in a foreign country, a stop at Harukanaru Curry may just be what you need to make your heart full while also ensuring a happy stomach.
Harukanaru Curry (Map)
Hours: 12:00-18:30
Holiday: Irregular
Credit Card: ×
Access: 3 min. walk from Ginza Station (Tokyo Metro Ginza Line, Hibiya Line, Marunouchi Line) B9 exit
Official website: http://harukanarucurry.strikingly.com
Twitter: @HarukaCurry
Instagram: @harukanaru.curry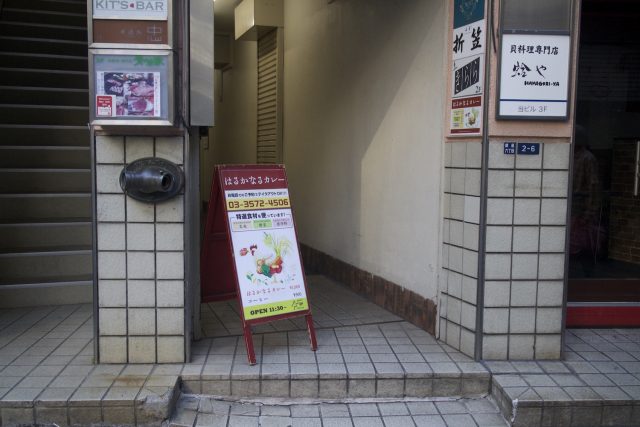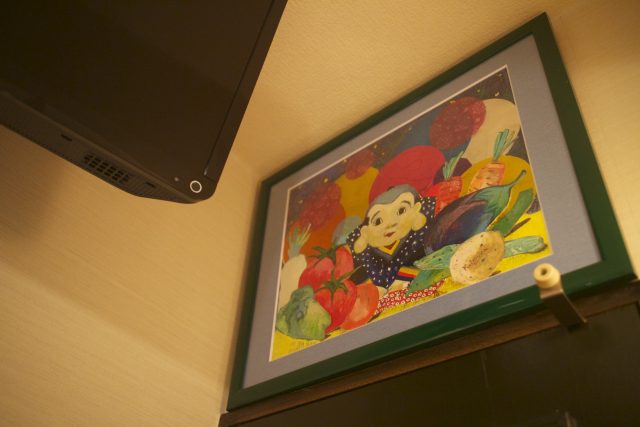 Haruka says this was drawn by her customer.