Mr. Akira Suzuki has officially been the head of jazz club B Flat for 12 years now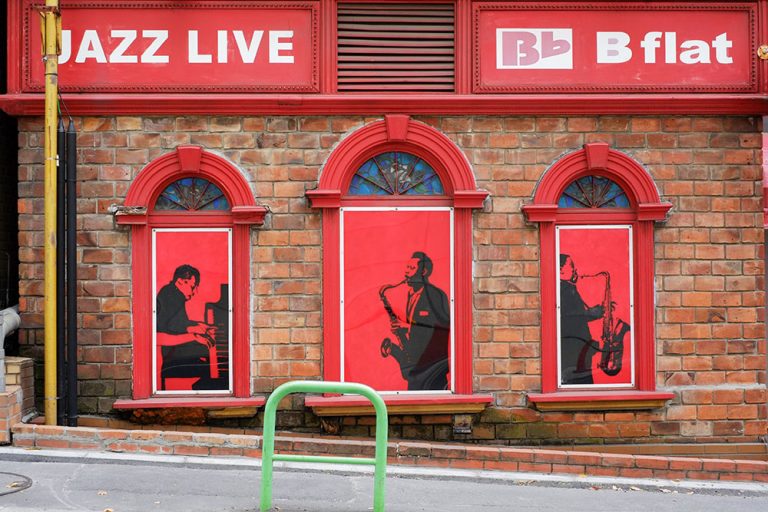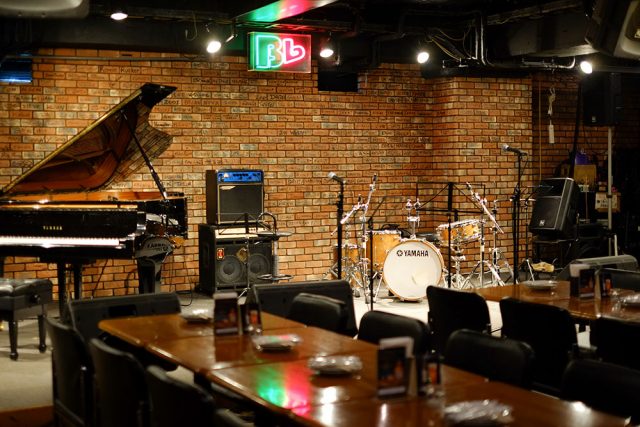 Mr. Akira Suzuki has officially been the head of jazz club B Flat for 12 years now, following the passing of his partner, friend, and jazz fanatic: Hiroyuki Sugiya, who was the original owner of the club. Though a fan of jazz since the age of 8, Suzuki says it was never his will to run a restaurant or club of any sort; he therefore mentions with a stern face how he's not about to be the friendliest host out there (though his face crumples into a smile shortly after). The only reason he took over the club was to keep jazz alive by lending a helping hand to Sugiya, a friend in need — but we'll get back to that.
The first venue that had made Sugiya's dream of holding his own jazz club come true was in Harajuku under the name: Key Note. The venue opened back in 1998 in an event space that Sugiya frequented back in the day, which happened to be available for the time being. Suzuki says he encouraged Sugiya to build this club, despite how many of their close friends and families held a negative outlook on the idea. It was Suzuki's push that gave birth to Key Note — the glory days were upon Sugiya, booking a slew of professional acts at Key Note that were well-worthy of performing at internationally-renowned Blue Note's Tokyo location. However, after a mere three years, things fell apart with the landlord, and Sugiya's dream job slipped through his hands.
Withholding a poor financial situation, Sugiya partnered up with Suzuki to rebuild his jazz club elsewhere. Succeeding a long, hard time of settling the financial situation and gaining approval from their loved ones, their jazz club was reborn under the name, Akasaka B Flat.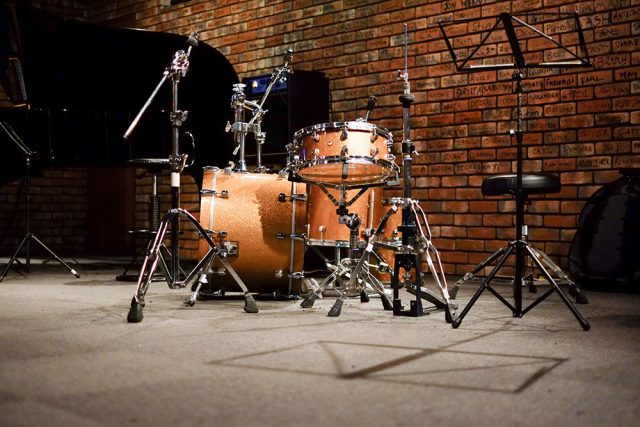 2001 marks the opening year of Akasaka B Flat. Due to loan spendings, Suzuki deemed it questionable to appoint Sugiya as the owner, so Suzuki took on the role, putting Sugiya down as general manager on paper. In reality though, Sugiya pretty much took on the owner role, taking control of most bookings whilst Suzuki only helped out where help was needed. It seemed like it was smooth sailing from there on, until Sugiya fell ill from his poor drinking habits and passed away in 2005. Suzuki mentions how the bar had "tensed up" following Sugiya's passing. The regulars had heard somewhere along the line that death had come upon Sugiya and assumed that another amazing jazz bar was, once again, seeing its end. This was when Suzuki officially took on the owner role and decided to continue the legacy that Sugiya left behind. With the bar about to rule a good chunk of Suzuki's life, he mentions that his wife made him promise not to let the bar get in the way of them planning trips together, which is a heart-melt deal to say the least. Apparently he took a trip with her to Egypt shortly after Sugiya's passing, since it was pre-planned from a while back. He says he couldn't shake the club off of his mind for the first day, but laughs "I easily got into the Egypt trip after the 2nd day, it was so interesting!"
After over a decade following Sugiya's passing, B Flat still stands tall, the bright red exterior quietly demanding the attention of those who are yet to be acquainted with jazz.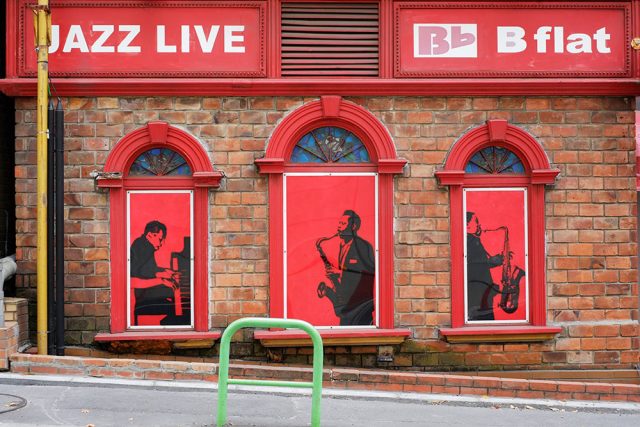 I now sit in front of Suzuki as he runs through the whole story with me; though he had, at first, guided me to a web page that had thoroughly covered their background and told me to read this for a general overview. (He later runs everything with me anyway, but that's all out of the kindness he hides under his stern face.)
I ask about the current jazz landscape, and there's a slight sad look in his eyes when he admits how both the general interest toward jazz and the number of jazz clubs are on a downhill slope. An even sadder truth is that many jazz clubs now rely on female jazz vocals to fill up the venue. Suzuki says he keeps female vocals bookings as low as possible, maximizing his effort in seeking instrumental talent. "There are so many good musicians out there that I've seen with my own eyes," Suzuki sighs, "but there aren't enough listeners".  Their 150-seating venue is a rare size in modern day Tokyo; an average jazz club today would normally seat about a third of what B Flat seats, which is actually what makes B Flat so special — they are just about the only bar that's able to book Big Bands apart from Blue Note Tokyo and Cotton Club. Suzuki mentions that many college Big Bands and post-grad Big Bands book events over the weekends to perform at the highly acclaimed club. When I ask about his hopes for the future of jazz, he purses his lips tightly and opens them up, "I'd like for players to remember where jazz came from. For listeners to make a conscious effort in understanding the history of blues and its Black roots."
Here's a playlist concocted by Charles Mingus-loving Suzuki to get a glimpse of his taste.
Round About Midnight – Miles Davis
Now's The Time – Charlie Parker
Haitian Fight Song – Charles Mingus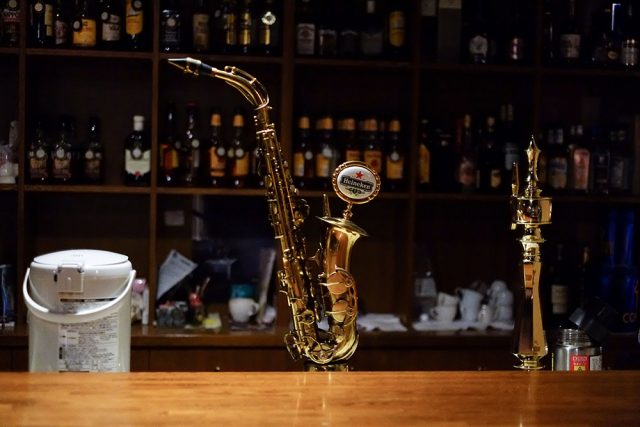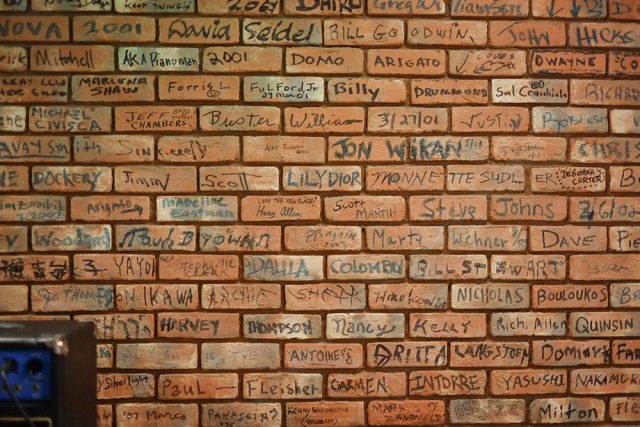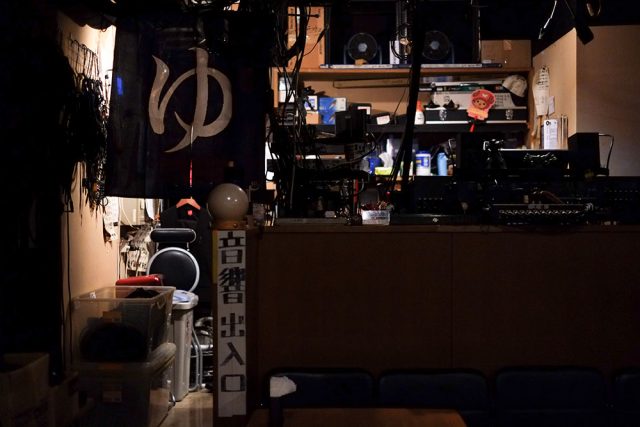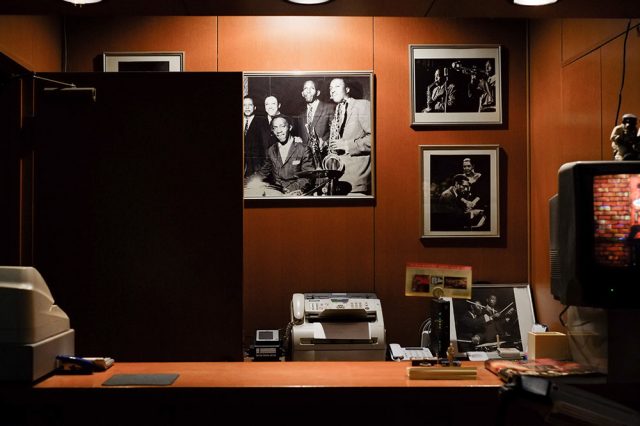 B flat
Tel
03-5563-2563
Address
6-6-4, Sakae Bldg. B1, Akasaka, Minato-ku, Tokyo
Transportation
5 min. walk from Akasaka (Chiyoda Line 5b Exit)
Hours
6:30pm~11pm
Holiday
Mondays (However, may be open irregularly on Mondays)
URL
http://bflat.biz