School Yourself with Japanese Childhood at Candy Shop, Edoya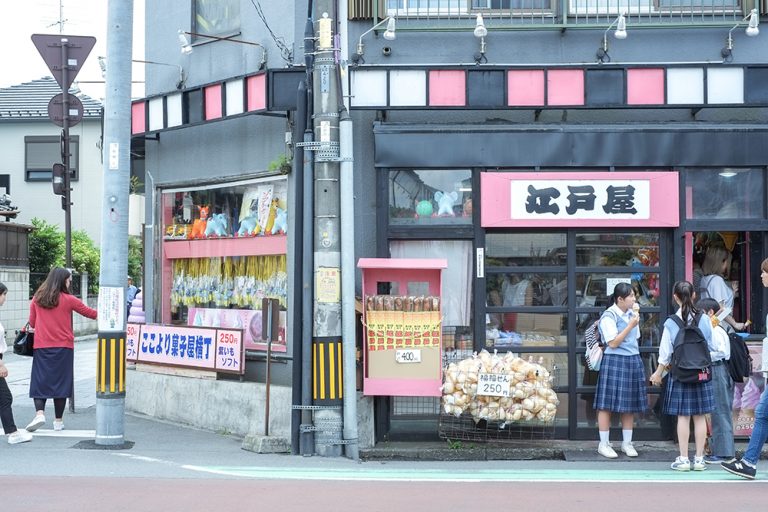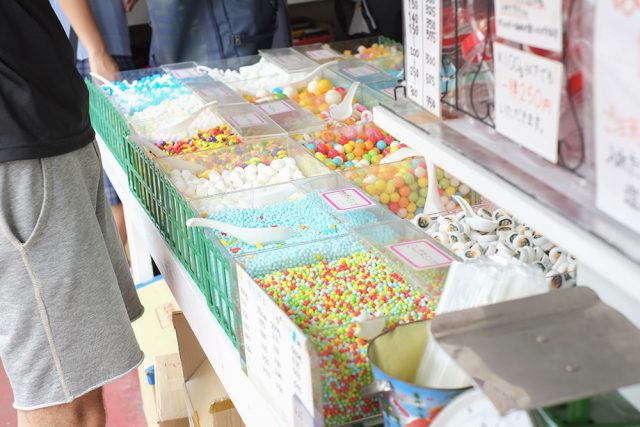 School Yourself with Japanese Childhood at Candy Shop, Edoya
Edoya / Kawagoe, Saitama (Map)
Look out for our Kawagoe video with BOYS AGE, available soon.
Snacks colored in neon or pastel may scream "Alert! Artificial ingredients!" to the health nut grown-up, but recklessly enjoying these artificially flavored treats was what childhood was all about. Though the Japanese did not grow up with adorably-packaged cereal or pack lunchables for recess, they did have their own share – which you'll quickly learn at one of Penny Candy Alley (Kashiya Yokocho)'s candy shops – Edoya.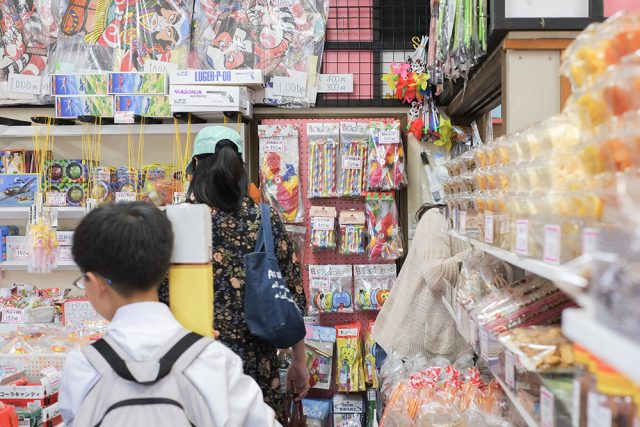 With the color palette of Kawagoe's traditionally styled buildings leaning heavily on the basic grey and brown palette, Edoya's hot pink banner is hard to miss. "Our CEO has a thing for pink," says the Kawagoe-raised female staff, claiming this was her go-to spot to get all the snacks when she was little. With three lanes boasting a vast range of snacks that include everything from various candies, ice cream, osenbei (rice crackers), donuts and many more, their retro-packaging and darling illustrations may seem fresh to those who aren't so familiar with Japanese snacks. Though Edoya holds a couple snacks that can be regularly-spotted in super markets, most are specific to these old-fashioned snack shops that you're likely to chance upon in shopping streets that still support mom-and-pop shops.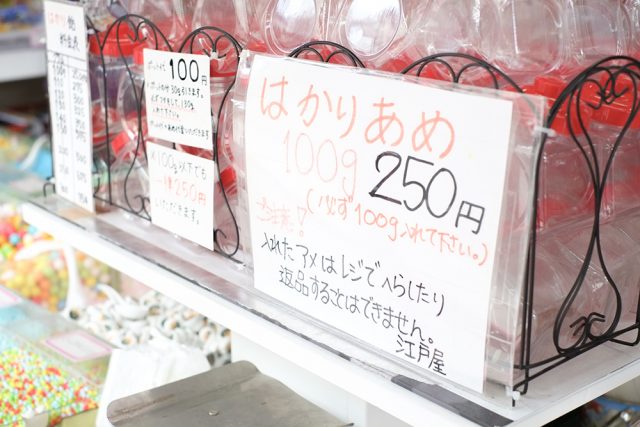 Another thing that'll fuel the kid in you is their fabulous selection of traditional Japanese toys. Kites, tops, bubbles – though nothing out of the ordinary, it's this visual engagement that allows you to get in touch with a time once lived, and that in itself can be quite heartwarming. Edoya also houses an ice cream store, so when in need of an ice cream break, know that you can get that too.
Now unleash your kid-self by indulging in all the rainbow-colored treats, and take this as a reminder of how great an occasional candy-hoarding is.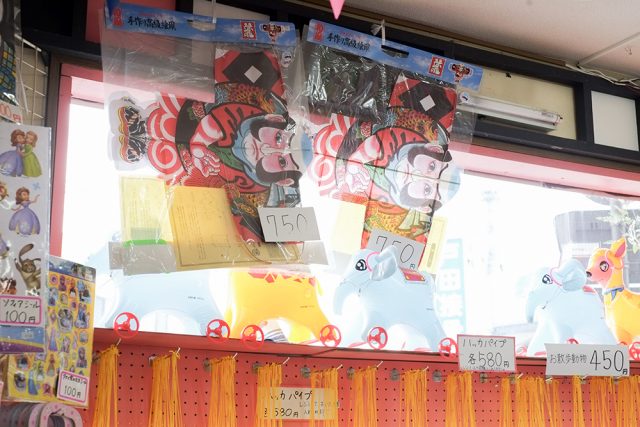 Fill this plastic jar up with all your favorite candies. (If you need help with the Japanese labels, the staff will help you out)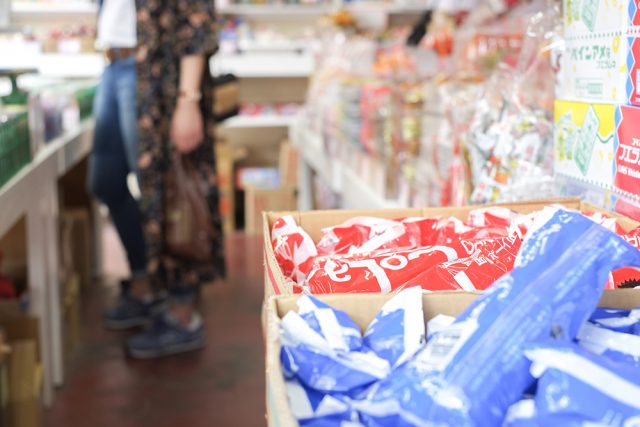 Edoya (Map)
Hours: 9:30am-6pm, open every day of the year
Transportation: 8 min. drive from Kawagoeshi station, take the Koedo Loop Bus from the Kawagoeshi/Honkawagoe station to Kashiya Yokocho
Information: Tabelog website