This Crepe Stand is a Reminder That Simple is Indeed the Best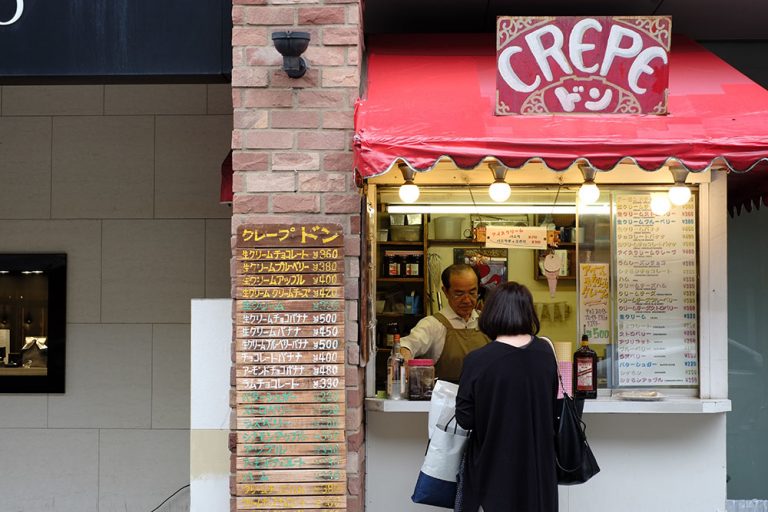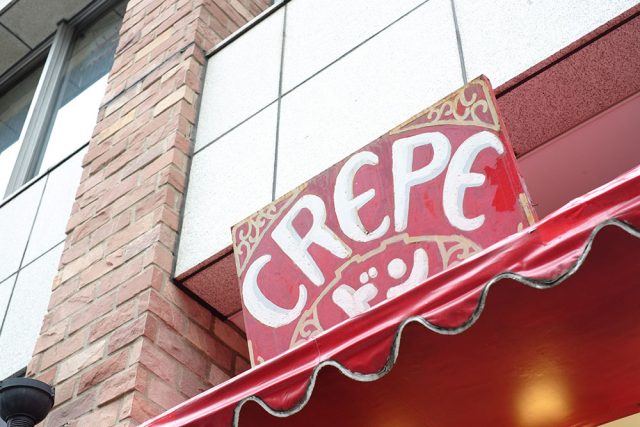 This Crepe Stand is a Reminder That Simple is Indeed the Best
Crepe Don / Motomachi, Yokohama (Map)
Harajuku is saturated with crepe stands. You literally spot a crepe stand with every turn, much like how you spot Starbucks on every corner in any major city.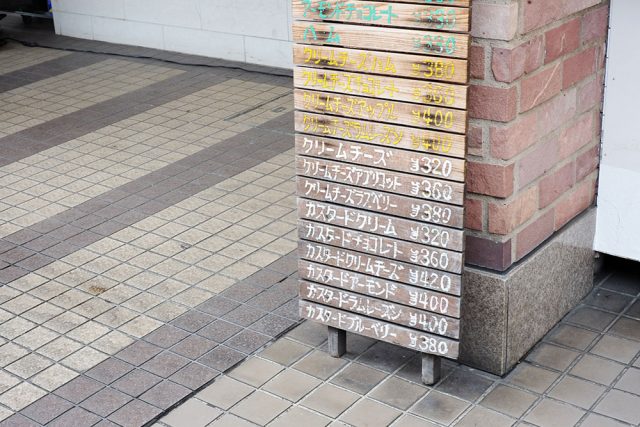 Crepe Don is yet another crepe stand, except it lies on its own in Motomachi, Yokohama. Though it may not belong to crepe hub Harajuku, this crepe stand has been well and alive for nearly 40 years in this exact spot. Run by Mr. Yamazaki and Mr. Suwa, they've done a marvellous job at creating the homeliest atmosphere a crepe stand could ever create; what with Word-processed/handwritten menus, a super retro cassette player lying on the top shelf, checkered crepe wrapping paper in different colors, and a space that perfectly fits one human being.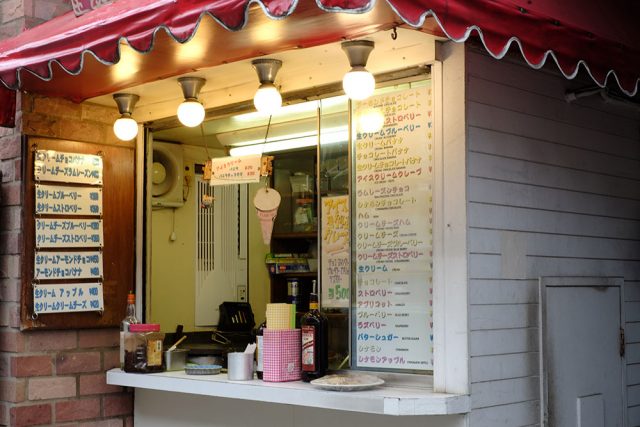 Their menu is nothing out ofthe ordinary, ingredients are the standard custard, cream cheese, and whipped cream topped with various fruits — but it's the simplicity that strikes the heart and the stomach. The owners of the store are on the quiet side, but they're willing to engage in friendly conversation if you take initiative.
Share one with a lover, order two for yourself, treat your parents — because every time you pass by this stand, snack time will be in order.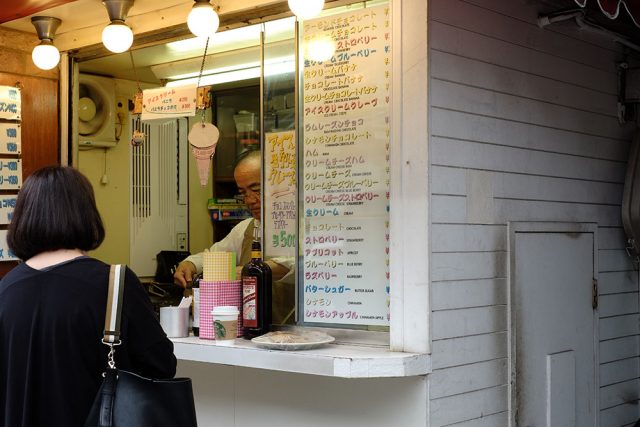 Crepe Don / Motomachi, Yokohama (Map)
Hours: 11am-7pm :11am-7pm
Holidays: Irregular