It's Always Sunny Here at Rerere no Record, Kawagoe's Tropical Record Store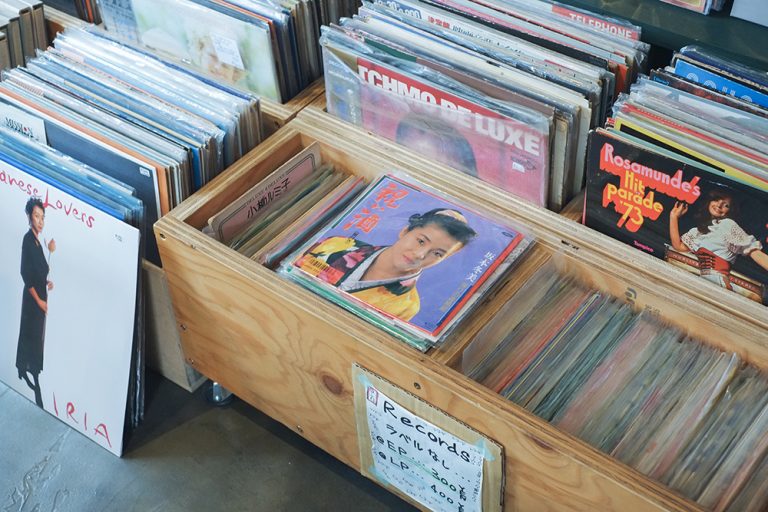 It's Always Sunny Here at Rerere no Record, Kawagoe's Tropical Record Store
Rerere no Record / Kawagoe (Map)
Watch our Kawagoe video featuring BOYS AGE here.
Delightful encounters happen when you least expect it. While immersing yourself in the retro landscapes of Kawagoe, a hip vinyl shop is the last thing you expect to run into, but it's certainly euphoric when you do.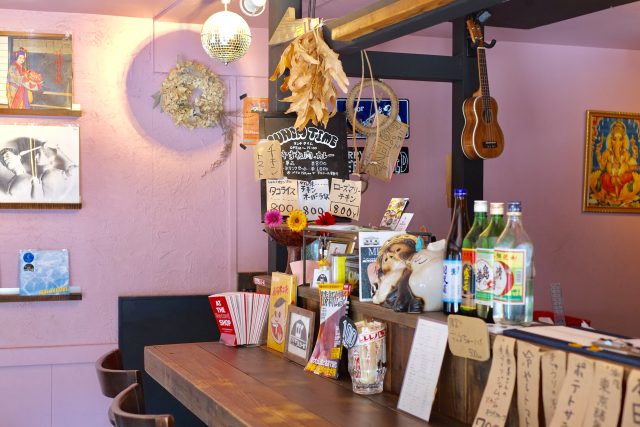 Opening in 2016 on Kawagoe's Chuo Street, Rerere no Record stands out from its nostalgic surroundings with its modern exterior, rendering a hint of playfulness from the small brooms that are being hung at the entrance. Upon entering, you're immediately greeted with their pink walls and vividly-colored furniture; it won't take long to lay aside Kawagoe's nostalgic landscapes that entertained your vision thus far.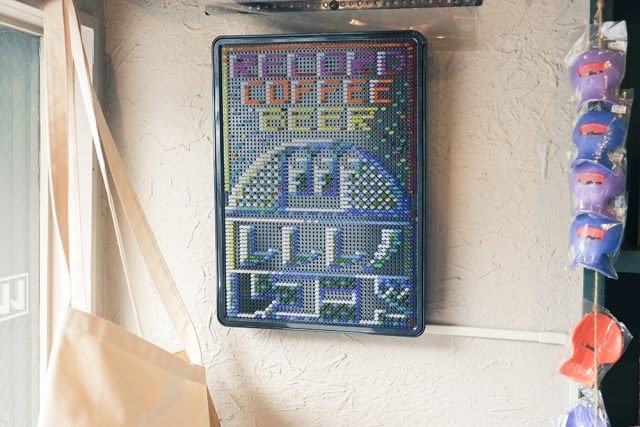 Though the area is rather small, Rerere no Record tightly packs a vast collection of records from varying genres – which means you can dig up everything from the latest releases to enka (traditional Japanese music), 80s Japanese idol music, and even vinyls of anime soundtracks such as Ghibli's greatest, "My Neighbor Totoro". The exciting assortment is concocted by Saitama-born owner, Mr. Daisuke Kojima, who mentions how he himself is a fan of various genres, raising world music as his recent favorite — also something you can find in the mix.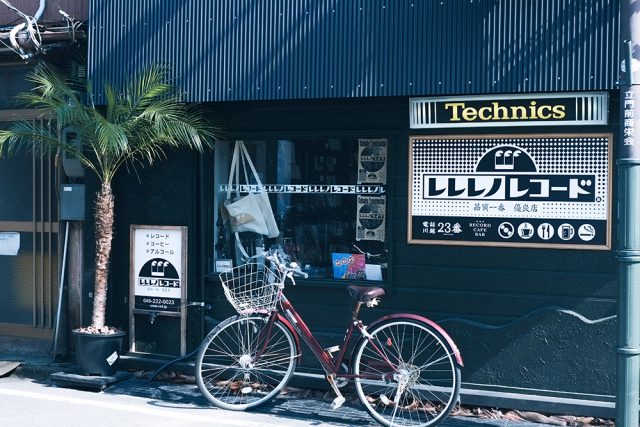 While a record freak can spend hours going through their curious collection, Rerere no Record also serves hungry stomachs (or thirsty individuals) as it is part cafe, and hosts shows on an irregular basis with a maximum capacity of 30. Another thing to love about this record shop/cafe? Their subtle creative intentions. Say their Showa-dated photo hung up on the counter that's photoshopped Rerere no Record's nameboard or a Showa-dated newspaper that's photoshopped an ad of Rerere no Record (remember, the store only opened in 2016). And the brooms? If you know this character, you'd easily make the connection. It's these small things that keep customers endlessly-entertained in addition to their vinyl collection, even sparking conversation with the owner in hopes of discovering any other missed giggles or hidden musical gems.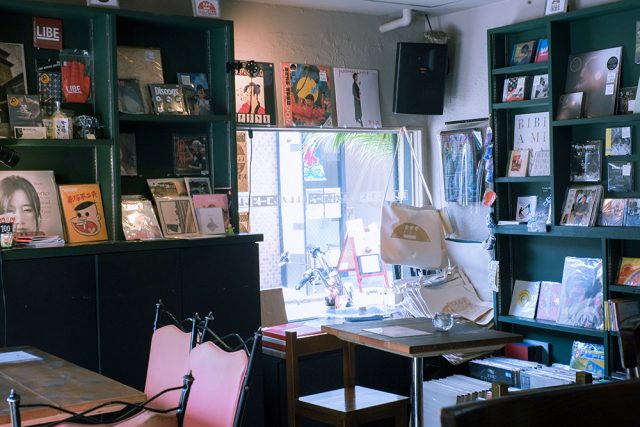 Be extra perceptive during your time at Rerere no Record, and immerse yourself in this tropical vinyl paradise.
Rerere no Record(Map)
Hours: 11:30-10:00 L.O.
Holiday: Thursday
Access: Right in front of Renkeiji bus stop (Tobu bus from Kawagoe sattion's east exit or Honkawagoe station)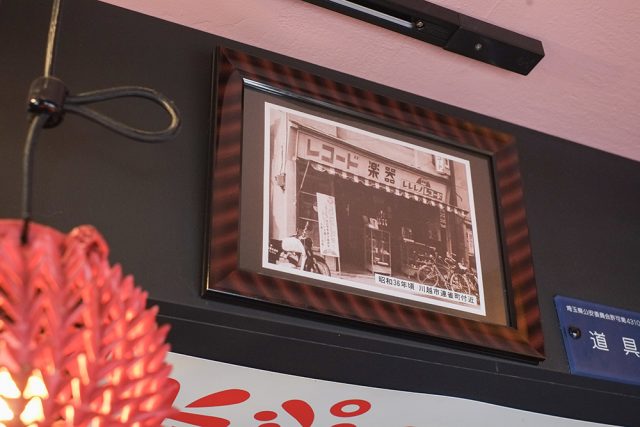 Official website: https://www.re4.jp
Instagram: @rererenorec
Twitter: @rererenorec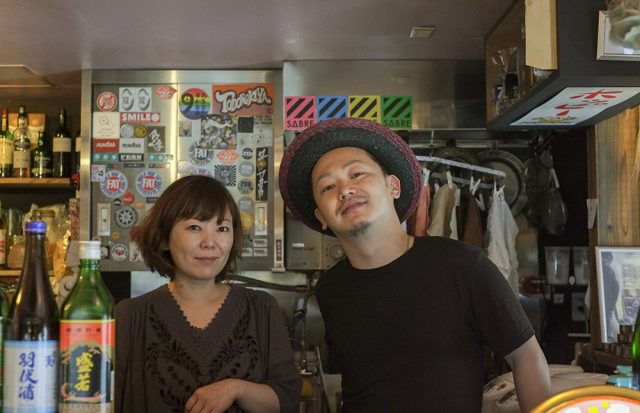 Mr. Kojima and his wife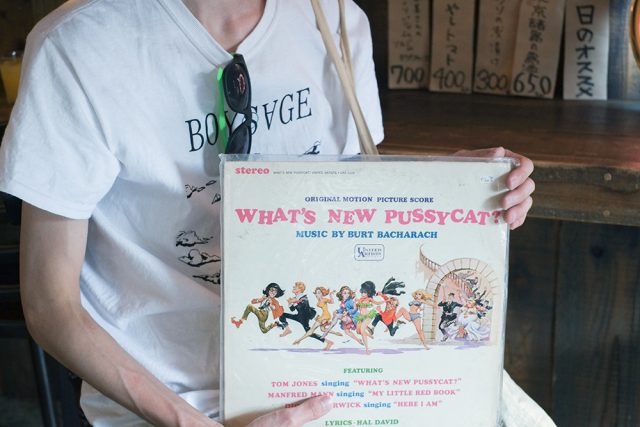 Record bought by Kaz from BOYS AGE