Give Your Day The Kick it Needs With a Cup of Coffee at COFFEE AMP THE ROASTER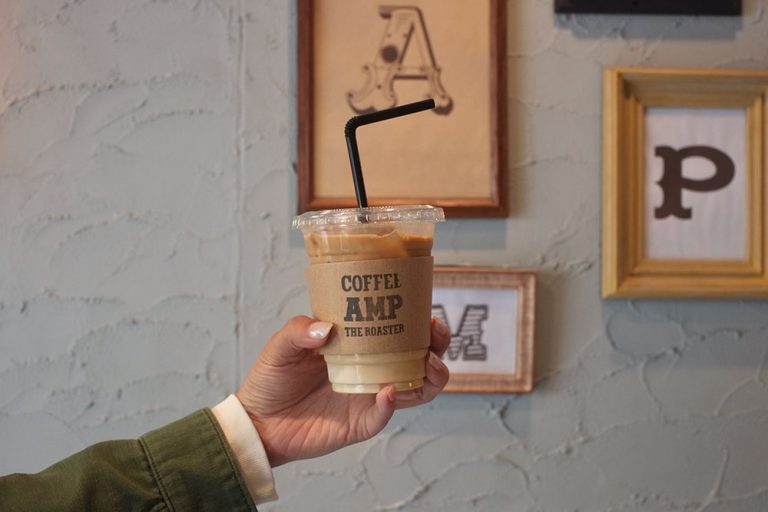 Give Your Day The Kick it Needs With a Cup of Coffee at COFFEE AMP THE ROASTER
COFFEE AMP THE ROASTER / Koenji (Map)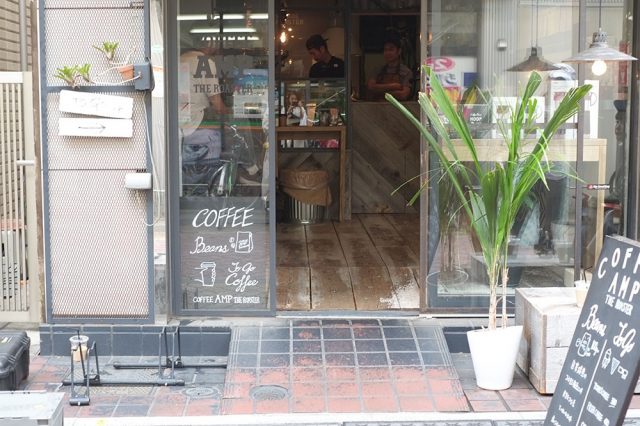 In recent years, specialty coffee has become proliferous in major trend-sensitive cities across the world, and has gained an increased amount of attention by those who abide by caffeine. Specialty coffee made an entrance to Japan about a decade back — and with the third wave coffee scene making waves, you're bound to run into a couple specialty coffee shops when strolling through any hip neighborhood in Tokyo. Koenji's COFFEE AMP THE ROASTER, situated towards the end of Koenji's LOOK shopping street, is one of them, with an amazing single-origin-coffee lineup, but it's their air of friendliness that makes all the difference.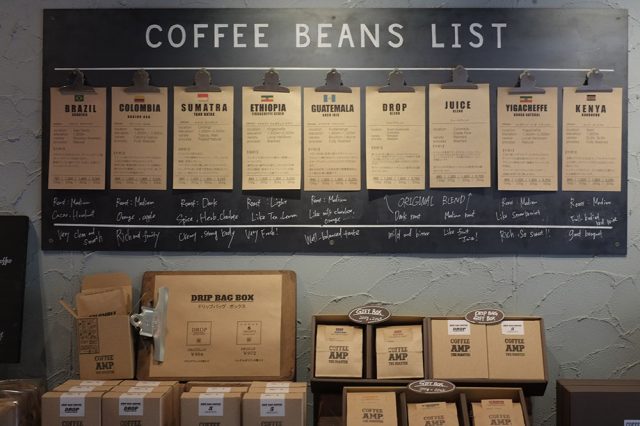 For those of you who arenew to the single-origin concept, single-origin coffee basically means five things: 1. The buyer knows which farm the beans come from (location, elevation) and how they've been processed (fully washed, washed, pulped natural, natural, etc.) 2. They do not deal with Genetically Modified Farms 3. The agreed trade price ensures a healthy sustainability for the grower and is value-based for the consumer 4. The certified food company can disclose information on the process each and every grain came about.
The owner of COFFEE AMP THE ROASTER Mr. Egi thoroughly explains this to me as we discuss the beginnings of this snug cafe.
Mr. Egi has been a big time coffeeenthusiast ever since he can remember — but being exposed to the local coffee scene in Seattle 10 years back was what inspired the making of COFFEE AMP THE ROASTER, which he now runs with his wife.
When grilling him with the question of what makes coffee so special, he responds, "some people seek happiness in material possessions, but my definition of luxury is a simple coffee break. You don't need much money for that do you? It's that one sip that gives your day the kick it needs — it's a reminder that you don't need to drop much money to add a little spice to your life."
"There are so many different ways of enjoying coffee — for example, I often see customers chat away as they sit with a cup in hand, I obviously engage with the customers as well — I see it as a tool that connects people. But it's also nice to grind beans at home and pour myself a cup of coffee, just as a means to relax. The charm of it is that it never fails to enrich your life in any given situation."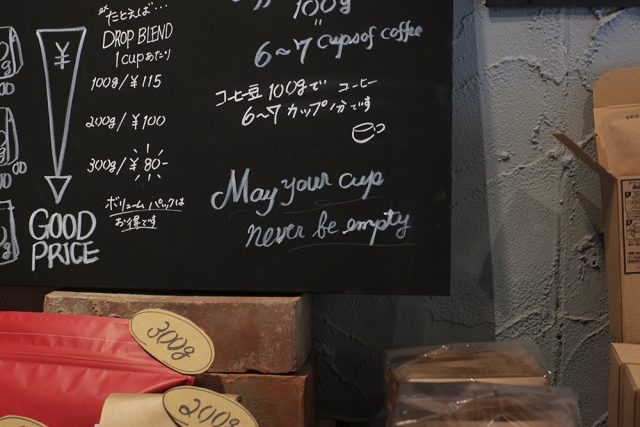 In terms of coffee choices, you'll see a huge blackboard to your right that clearly notes the profile of each coffee bean including location(country andregion), elevation, variety and the process it went through; so you'll never have to undergo coffee-stranger-danger. Other choices include Caffe Latte, Cafe Mocha and Americano.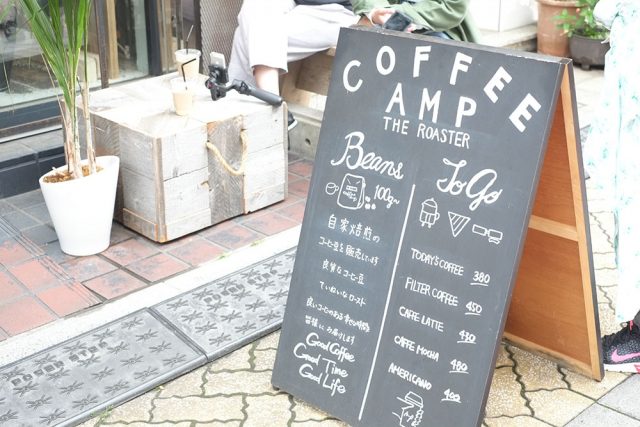 The seating space is minimal with two indoor seatings and a bench outside that's ready to fit two, but it seems just enough for coffee enthusiasts to engage in a friendly interaction withone another.
Mr. Egi's approach on coffee simply reminds us that once we find that one thing that brightens up our lives, we don't need much else in order to enrich our lives. Head over to COFFEE AMP THE ROASTER and coffee just might end up becoming your perfect life-enriching-tool too.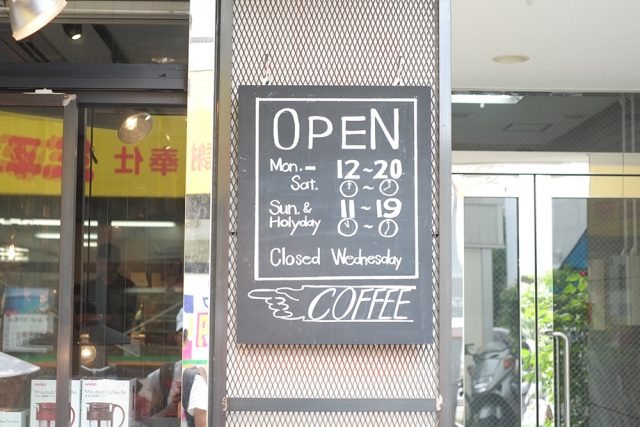 COFFEE AMP THE ROASTER (Map)
Hours: 12pm-8pm (Mon.-Sat.) 11am-7pm (Sun., Holidays)
Holidays: Wednesday
Access:3 min. walk from Shinkoenji Station (Tokyo Metro Marunouchi Line)/10 min. walk from Koenji (JR Chuo Line)
Instagram: @coffee_amp