Cruise Through Kawagoe's Charming Retro Landscapes on a Rikshaw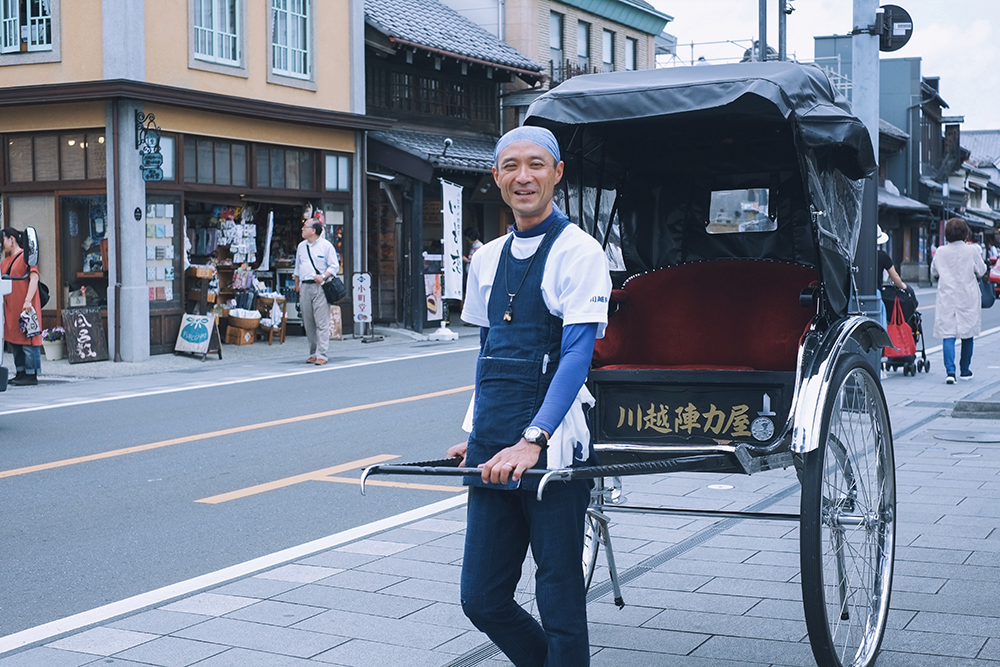 Cruise Through Kawagoe's Charming Retro Landscapes on a Rikshaw
Kawagoe Jinrikiya / Kawagoe, Saitama
At first thought, riding a rikshaw might not sound like the most authentic way to get around for those who wish to "travel like a local", but the charm of travelling is to indulge in the unknown – which means dabbling in activities that would have otherwise been far-fetched.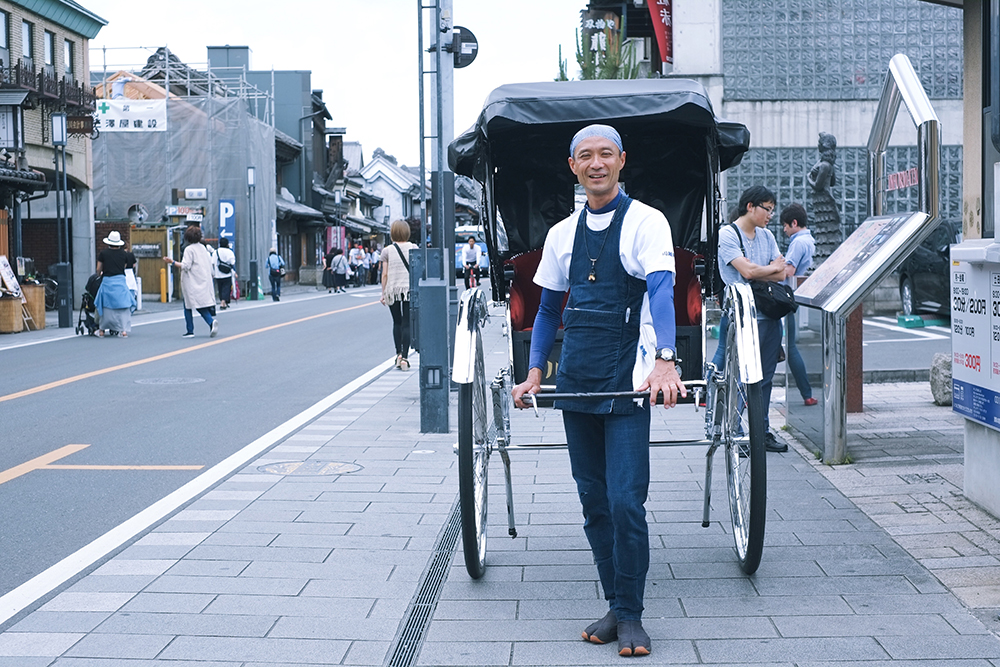 When you're all aboard with the idea of sitting back and letting the two-wheeled cart take you places, note that Kawagoe's got you covered. Kawagoe Jinrikiya's rikshaw service will pick you up from wherever you wish within the Kawagoe area, (they have a specific meeting spot otherwise) and will carry you through the romantic retro landscapes of Kawagoe, covering all the main sights from the old warehouse district to penny candy lane, Taisho Roman Street and the various shrines that are located in its surroundings. Advancedreservations are recommended and bookings are available from 5,000 yen/hour per person. Mr. Ajito from Kawagoe Jinrikiya says an hour would be just enough to cover the main grounds, but if rikshaw riders want a detailed explanation (the guide is only in Japanese, so go for it if you've been practicing your nihongo), 1.5-2 hours would be worth considering. Visitors can also ask for a ride upon arrival, in which case you can ride from 2,000 yen/20 minutes. Travelling Japan means a lot of walking if you weren't yet aware, so let the two wheels do the work for you this time – excitement doubles when it's not your everyday-kind-of-ride.
Mr. Ajito pictured above is your host on Mondays, Thursdays and Fridays, and will steal hearts with his killer smile.
Kawagoe Jinrikiya
Hours: 10am-4pm
Holiday: Wednesday
Meeting Spot (if not designated): Times Parking Lot Kawagoe Saiwaicho #2 (Map)
Price: Starts at 5,000yen/hour per person for advanced reservation | Starts at 2,000yen/20minutes for booking made on the spot
Credit card: Not available
Official website: http://www.kasumiflower.co.jp/jinrikiya